Nind Apni Khokar Jagaya Humko,
Aansu Apne Girakar Hasaya Humko,
Kabhi Mat Bhulna Us Mahaan Insaan Ko,
Jamana Kehta Hain" Babasaheb Ambedkar "Jinko Jai Bhim.
Happy Ambedkar Jayanti 2020
Kar Gujar Gaye Wo Bhim The!
Duniya Ko Jagane Wale Bhim The!!
Hamne to Sirf Itihas Padha Hai Yaro !!!
Itihas Ko Banane Wale Mere Bhim The!!!!
Happy Ambedkar Jayanti 2020

For a Special person
Who fought for Aam Aadmi
Dalits, Untouchables, and Indians
Sh B R Ambedkar Jayanti is Today Happy Ambedkar Jayanti
सागराचे पाणी कधी आटणार नाही,
भिमाची आठवण कधी मिटणार नाही,
अरे एकच जन्म काय हजार जन्म घेतले तरी,
आपल्याकडून बाबासाहेबांचे उपकार कधी फिटनार नाही…
।।।।। जय भिम ।।।।
Asa Bal Janma Aala.
Sara Gaau Gola Zhala
Gunapramane Nav Jyache Saaje
BHIMRAWANCHI BABASAHEBANCHI
Sarya Vishwat Jayanti Gaje !!!
BHARATRATNA DR. BABASAHEB AMBEDKARANA KOTI KOTI PRANAM !!!
निळ्या रक्ताची धमक बघ,
स्वाभिमानाची आग आहे..
घाबरू नकोस कुणाच्या बापाला,
तु भीमाचा वाघ आहेस…
जय भीम !
Kar Gujar Gaye Wo Bhim The
Duniya Ko Jagaane waale Bhim The
Hamne To Sirf Itihaas Padha hai Yaaron
Itihaas Banane waale Mere Bhim The.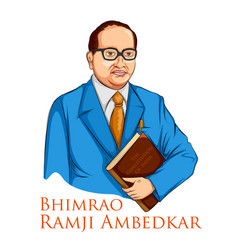 May the spirit of Self Confidence and Fight against oppression be with us in this Ambedkar Jayanti.
Wish you all the Happy Ambedkar Jayanti
On the occasion of Dr. Bhimrao Ramji Ambedkar's birthday,
may we learn from him the spirit of self-confidence
and will fight against oppression!
Happy Ambedkar Jayanti!
लोग और उनके धर्म सामाजिक मानकों द्वारा; सामजिक नैतिकता के आधार पर परखे जाने चाहिए . अगर धर्म को लोगो के भले के लिए आवशयक मान लिया जायेगा तो और किसी मानक का मतलब नहीं होगा .B. R. Ambedkar बी. आर. अम्बेडकर.
हर व्यक्ति जो मिल के सिद्धांत कि एक देश दूसरे देश पर शाशन नहीं कर सकता को दोहराता है उसे ये भी स्वीकार करना चाहिए कि एक वर्ग दूसरे वर्ग पर शाशन नहीं कर सकता .
B. R. Ambedkar बी. आर. अम्बेडकर
Men are mortal. So are ideas.
An idea needs propagation
as much as a plant needs watering.
Otherwise both will wither and die
मान वर करून जगायला शिकवलं माझ्या भीमाने,
शिक्षणाचे महत्व समजावले माझ्या भीमाने,
अन्यायाविरुध्द लढायला शिकवले ज्याने,
माझे शत शत नमन त्याचे चरणी…
Sara jaha hai jiki sharan me
naman hi us BABA ke charan me
bane us baba ke charno ki dhool
aao mil kar chadhaye shradha ke phool
!! JAI BHIM !!
For a Special person
Who fought for Aam Aadmi
Dalits, Untouchables, and Indians
Sh B R Ambedkar Jayanti is Today
Happy Ambedkar Jayanti
Kar Gujar Gaye wo Bhim the!
Duniyakojagane wale bhim the!!
Hamne to sirf itihas padha hai yaro !!!
Itihaskobanane wale mere bhim the!!!!
Happy Ambedkar Jayanti
A great man is different from an eminent
one in that he is ready
to be the servant of the society
A great man is different from an eminent.
Sara jahahaijikisharan me
naman hi us BABA kecharan me
bane us baba kecharnokidhool
aao mil karchadhayeshradhakephool!! JAI BHIM !!
कोणाचा जन्म कोणाला काय देऊन गेला,
फक्त बाबासाहेबाचा जन्म आम्हाला न्याय देऊन गेला..
जनावरासारखे होते जीवन,
तो माणूस बनवून गेला..
आम्ही होतो गुलाम,
आम्हाला बादशाह बनवून गेला…
जय भिम !!!
---
Send Birthday Wishes to Friend or Family : Click Here for 1001+ Bday Wishes